Followers in Service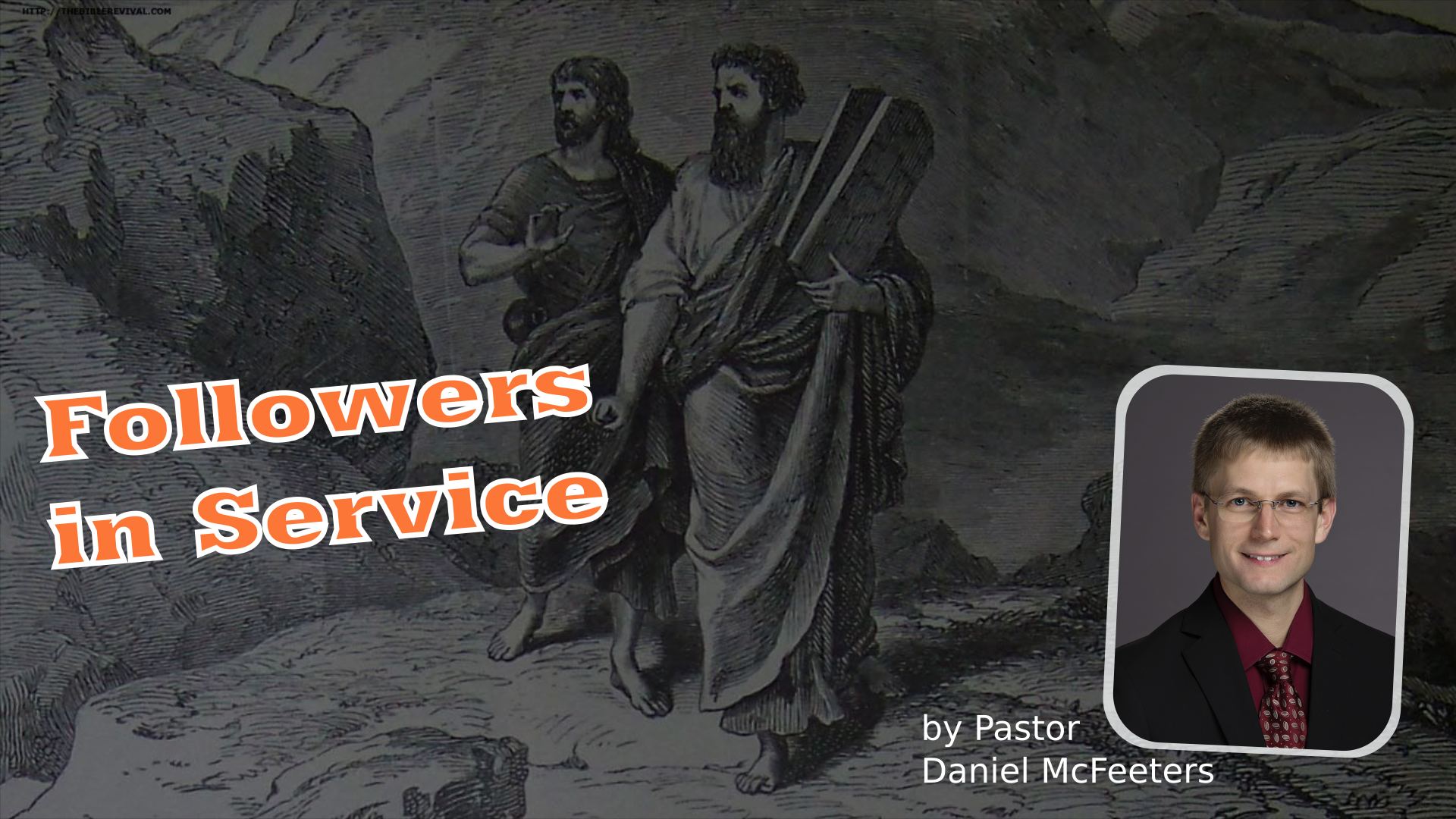 Some of the greatest tragedies of history come, not from bad leaders, but from leaders who fail to train other leaders to succeed them. Listen as Pastor Daniel explores the exceptional life and leadership of Moses, and the quiet record of his mentorship of his successor, Joshua.
This is the first message in a series on Mentorship, by Pastor Daniel.
Presenter
Daniel McFeeters

Daniel serves as pastor of the London, Williamsburg, Stearns, and Monticello church district. A long-time resident of southeast Kentucky, Daniel and his wife, Kristina, are passionate about reaching Appalachia with the gospel of Jesus Christ. His wife Kristina also operates a vegetarian bakery and restaurant in Whitley City.